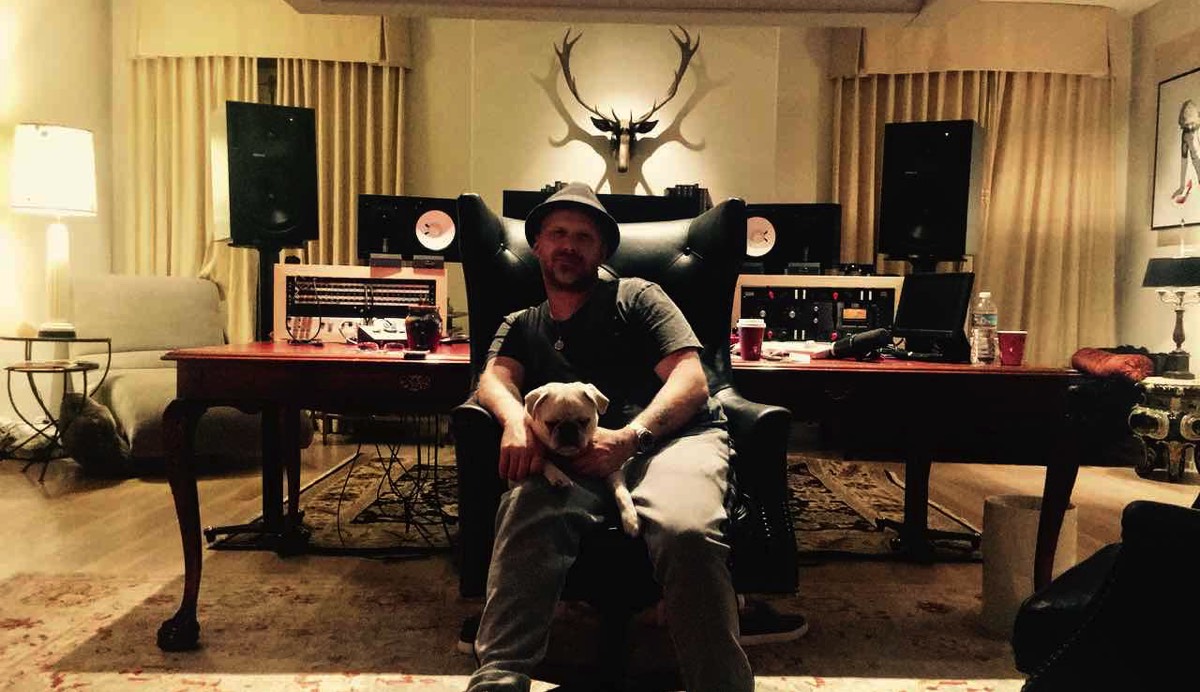 In his 7 years in the United States, Lukas has already worked with the most successful producers. He produced and wrote the Carly Rae Jepsen single "Tonight I'm Getting Over You" alongside Max Martin. Most recently he produced and co wrote the Fifth Harmony radio top 20 Single "That's My Girl", the Era istrefi feat. French Montana single "No i Love you's", Tove Lo's "Romantics" and the Pop Idol Sweden 2020 winner song "Used To Me".
German songwriter, producer, artist and multi-instrumentalist Lukas Loules (born : Lukas Hilbert) was only 13 years old when he was discovered by legendary Pop star legend Udo Lindenberg. He has been the "Wunderkind" of the German music industry ever since. After spending much of his youth as a bassist for Udo Lindenberg on stages across Germany, Lukas started writing and producing songs at the age of 17.
Thanks to his songs' street-smart authenticity and Lukas' background as a member of a Punk band, well-known Pop stars soon became interested in his music. Lukas then paved the way for a new wave of German singers, whose types of songs would strongly resemble the ones that Lukas had created before anyone else. He then went on to write and produce hits for Nena, German techno icon Blümchen, Germany's highest-selling singer Peter Maffay and Yvonne Catterfeld, Vanessa Mai, Michelle and many others.
After his first 25 years in the entertainment business and more than fifty Top 100 hits and millions of records sold, Lukas has become one of the most successful German Pop composers and producers. But all these Gold and Platinum records, ECHO (German Grammy) and Comet Award (German version of AMA) nominations are by far not his only accomplishments -- As part of the jury of the TV casting show "Popstars", where he assumed a similar role as Simon Cowell, his popularity increased dramatically and was the starting point for a successful solo career as a singer.
Having accomplished everything there is to accomplish in the global music industry's third largest market, Lukas started focusing on international territories. After less than a year, he had already written two #1 hits in Europe. British girl group The Saturdays' "Missing You", a song which won the Nielsen Award for 20,000 plays on UK radio and stayed at #1 on the radio charts for 3 weeks. The unique chemistry with his Swedish friend and co-writer Alexander Kronlund led to more collaborations and work for such artists as Chris Brown, Fifth Harmony, David Guetta, Akon, Tove Lo, Tinashe, Tori Kelly, Kesha and many others.
In his 6 years in the United States, Lukas has already worked with the most successful producers. He produced and wrote the Carly Rae Jepsen single "Tonight I'm getting Over You" alongside Max Martin, Lukas received two Canadian Juno Awards for "Best Album" and "Best Pop Album" for this song. The song was released as a single worldwide and made the Top 20 of the US radio charts. In addition, Lukas produced the Carly Rae Jepsen collaboration with Nicki Minaj.
Never the one to rest on his laurels, Lukas Hilbert went on to produce and co-write Chris Brown's song "Nobody's Perfect". While working on this song, Lukas intensified his collaborative efforts with Hardstyle legends and Dance pioneers Showtek which led to the collaboration with David Guetta on "Sun goes down".
Lukas Hilbert signed a co-publishing deal with MXM and created the Fifth Harmony the singles "That's my Girl" and "The Life" from which "That's my girl" reached the radio top 20. Lukas recently produced and co-wrote and the Tinashe feat. Chris brown radio top 20 single "Player", the DAYA song "Got the feeling" and the upcoming Era istrefi feat. French Montana collaboration "No i Love you's"
Lukas Hilbert is also collaborating with legendary producer Rodney "Darkchild" Jerkins, the creator of countless hit records for Michael Jackson, Destiny's Child and Lady Gaga, among many others.
Not forgetting that there is a world outside of Europe and the United States, Lukas has also written and produced several songs for the Wonder Girls and 2PM, two of the highest-selling Asian bands of all time.
With all these international successes, Lukas is living proof that music is a universal language which is spoken in every country in the world. He has only one goal – To repeat his extraordinary successes in Germany on a global scale.